Maps, board games, logos, books, & more…
I have been working as a graphic artist for over 15 years in a variety of settings and on a unique mix of projects. My experience developing visual identities, designing games and managing print production gives me a unique capacity to offer a full suite of graphic arts services to a wide range of clients.

Design & Illustration Services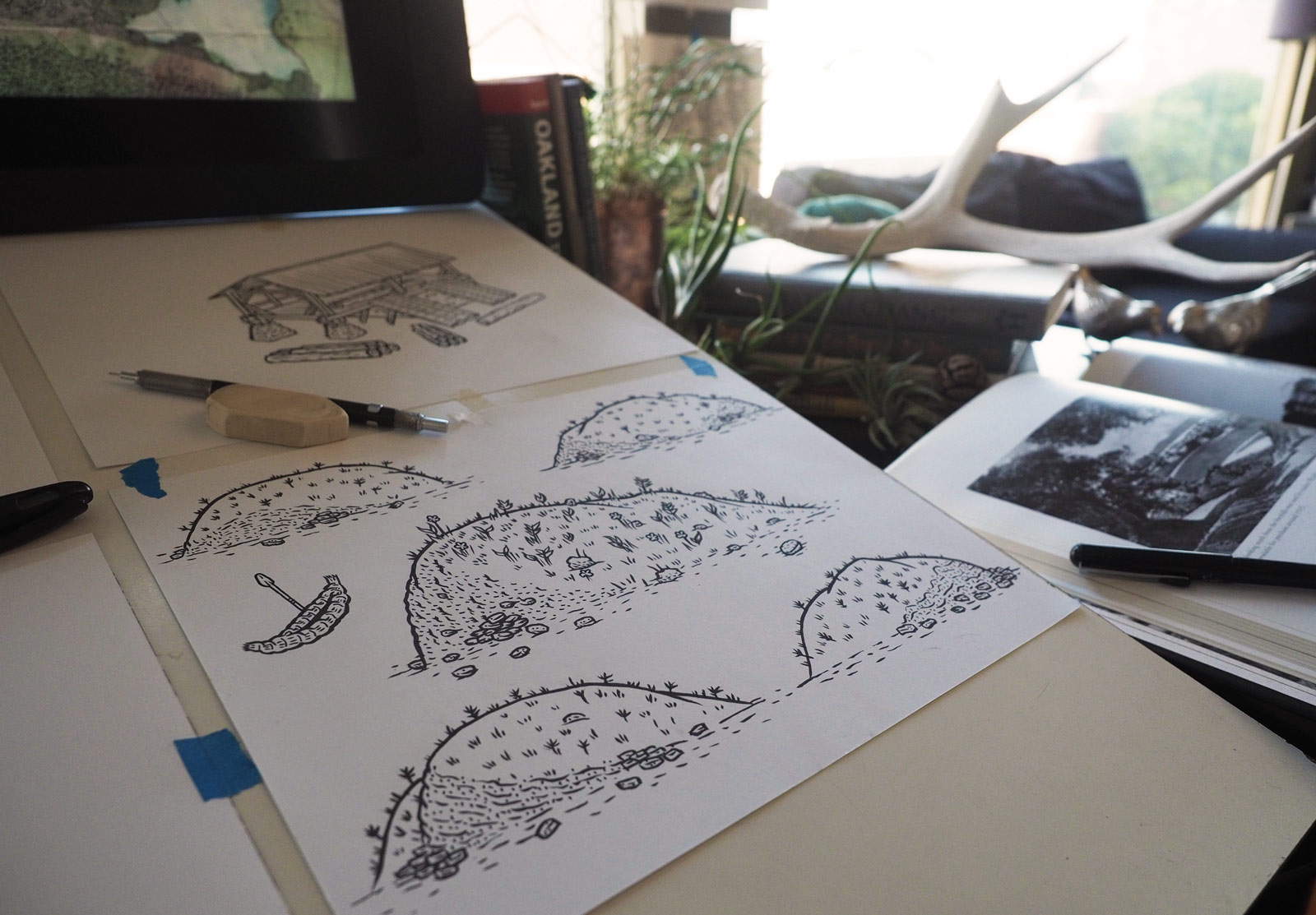 LOGOS & VISUAL IDENTITY SYSTEMS
~ Logos and wordmarks
~ Art direction and visual style guides
~ Business collateral
print & editorial
~ Books and magazines
~ Silk-screened merchandise
~ Tabletop game components

illustration
~ Book covers and game boxes
~ Maps and information graphics
~ Characters, monsters, locations and objects
Drawing is a tool I have always used to explore ideas and communicate since my earliest days. When I was a teenager at the turn of the millennium, I taught myself basic editorial design in order to publish underground newspapers and zines with friends. As the web took over, I felt a special affinity with print and other forms of visual communication outside the confines of screens. A few years later, I became a collective member of Inkworks Press, a worker cooperative offset print shop founded in 1974 in Berkeley, CA. At Inkworks, I fine-tuned my design and typesetting while learning the ins and outs of print production. I also learned how to run a business during a time when the world of print was rapidly changing. In 2011, I co-founded Front Group Design in Oakland, CA where I worked as an art director and senior designer for seven years. In 2015, I also co-founded Out of Order Games to self-publish tabletop games such as Bloc by Bloc. These days I try to draw everyday and balance a mix of self-initiated projects with regular client work.